Redesigned Conditions Module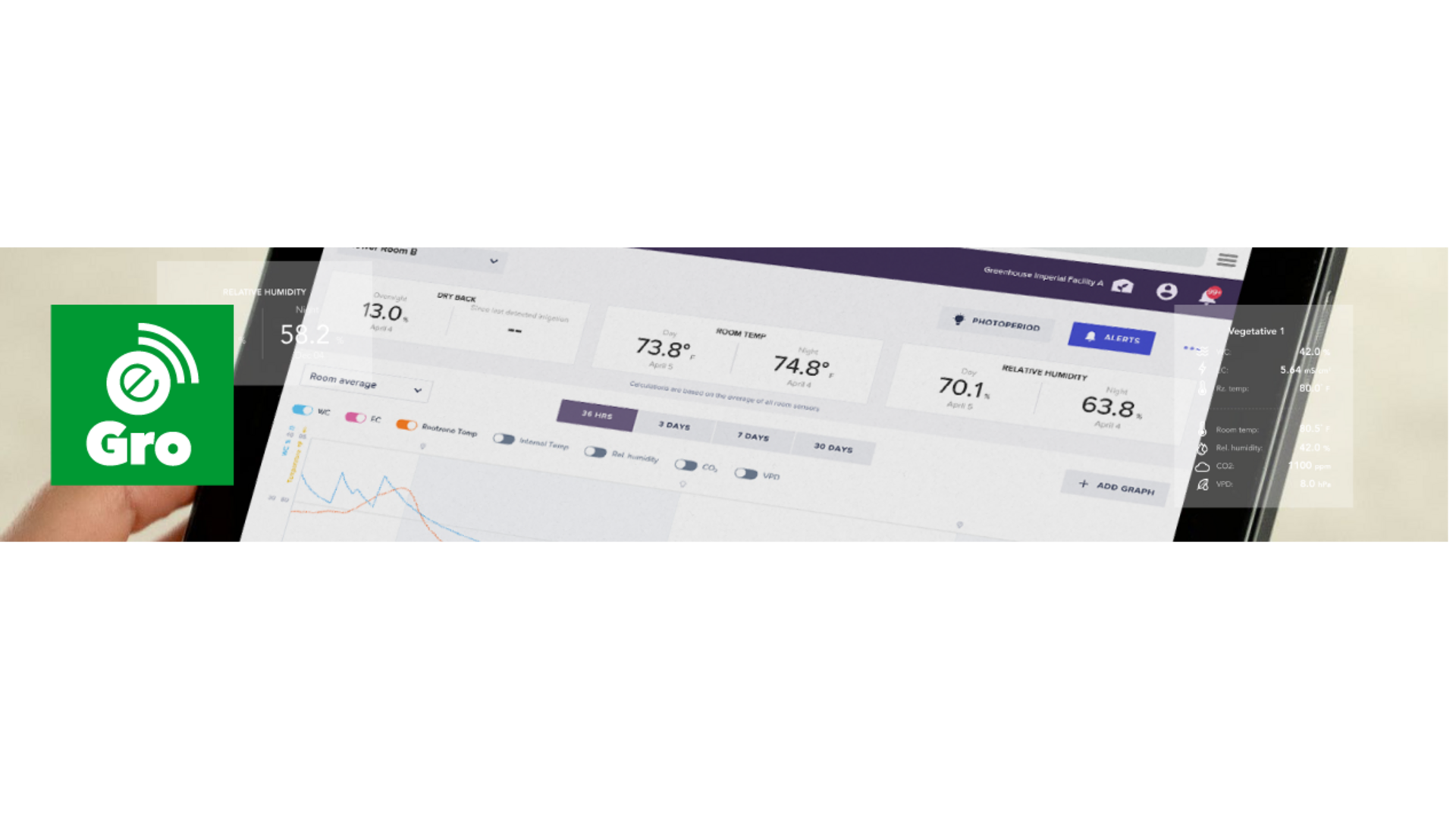 Our commitment to you since the beginning of e-Gro is to continuously develop the platform so you can maximize your return on the investment and deepen your abilities in data driven precision growing. Your feedback is an important input in our development pipeline. Back in January, we launched improvements to the Growth Tracker. This month, we're excited to announce our latest release: the new Conditions Module.
Get the most out of your conditions data
This module is a key page with access to real-time rootzone and climate data presented in a simple overview with clear KPIs, all in one place. When the rootzone and climate are analyzed together, you can quickly identify trends and correlations between both parameters, resulting in more insights for better crop steering. Further, the page also has alerts and notifications that will help improve your ideal condition settings, irrigation strategy and rootzone management.

Improvement Summary:


Improved user experience
Usability of the Conditions Module is enhanced with the modifications to the information and visualization of the data. The size, format and information in the display have been optimized for faster and easier data analysis. The new dropdown menu has been introduced. In order to achieve a better user experience for you as a grower we have also included the introduction of the an easy to use time slider, which makes it possible to "slide back" 30 days on your desktop.
Increased data source choices
The sensor data presentation has been streamlined for enhanced visibility of the sensor data. We also expanded your ability to see multiple sensors, now you can select and compare up to seven (7) specific sensors. The new "Data Cards" located below the graphs present data for a specific sensor or group of sensors.
Added graphs for more flexibility and comparing performances
A significant improvement in this release is the addition of new graphs, making it possible to compare the performance in different rooms. You now have the option to add a second graph to a page, giving you more flexibility to analyze your climate and irrigation strategy. So you can compare more inputs together and also choose the best comparison view for you.
Optimized mobile experience so you can grow on the go
User feedback indicated an increasing preference to access e-Gro on mobile devices, so we updated the mobile experience. User-friendly enhancements include a new snapshot on the go to quickly see important data formatted for the smaller mobile screen area. You can then dig deeper on your desktop version, if needed, but you always have an overview of your data and growing status in your pocket!
What's next?
The next release is planned for the end of September/early October. As a sneak peak of what we are working on there will be enhancements to Growth Tracker with more information and analysis abilities on batches for better yield and production. Stay tuned!