Major advances in Growth Tracker and a new 'Device' overview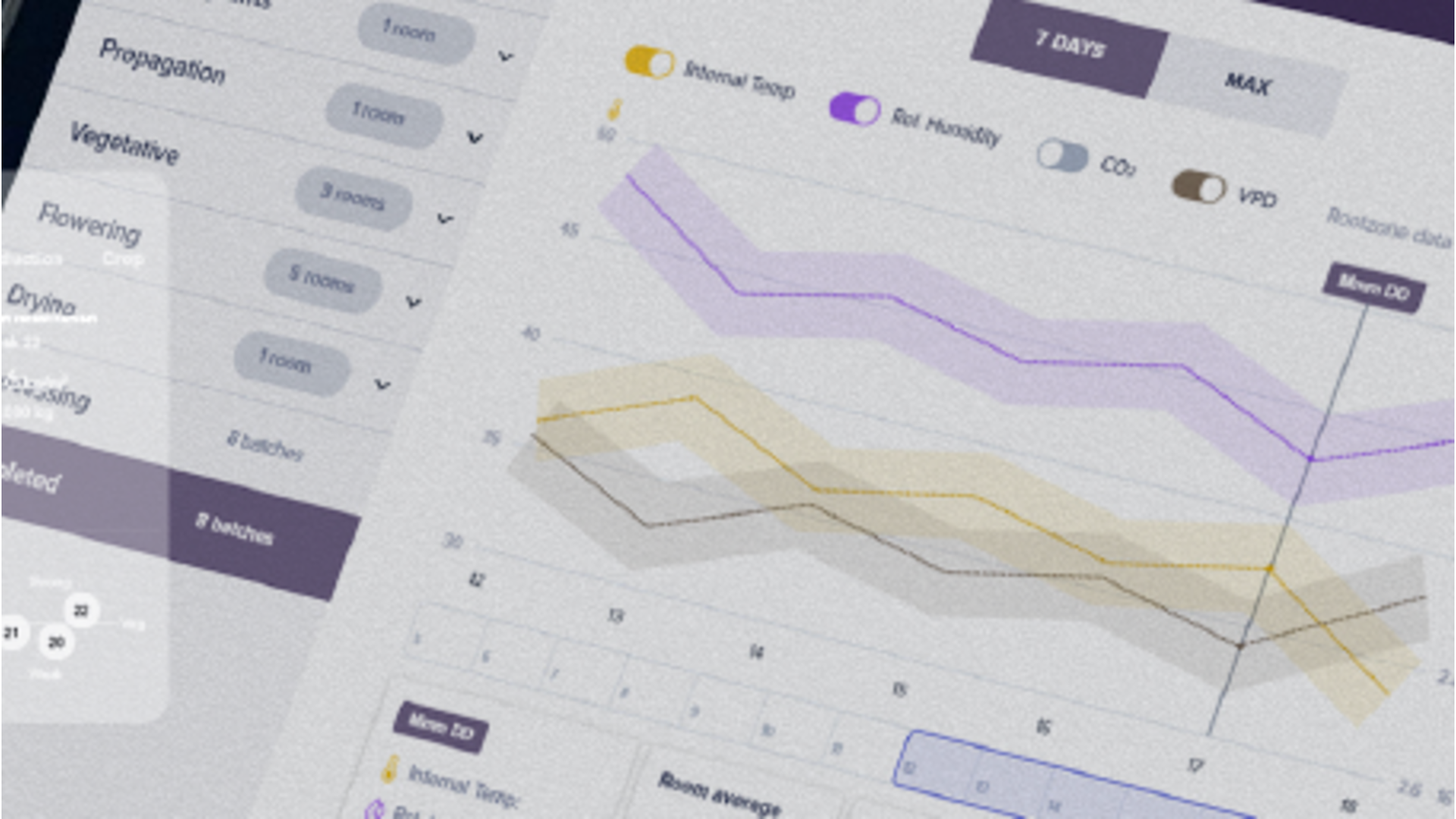 We hope you had a wonderful summer and were able to reap the many benefits of using the e-Gro system! As you know, each quarter, our dedicated e-Gro team releases a new set of features and improvements to help support you in optimizing your cultivation strategy based on the power of reliable data, and this quarter is no exception. During the past few months, we've worked on new Growth Tracker updates, as well as an all-new "device" page to help you stay ahead of the competition.
The ability to gather critical growing information linked to each batch is essential to better understand which factors contribute to batch performance. This is why e-Gro focuses on gathering information on batch level rather than on room level. Our latest improvements empower you to capture more relevant data per batch, giving you a better understanding of which steps lead to better strains and, ultimately, healthier batches.
e-Gro Q3 Release Summary:
1. Key improvements in Growth Tracker:
View rootzone data and improve batch strategy

Alert your peers about key growing information via the new tagging option in the 'Add Notes' section

Set and view your photoperiod per batch
2. Introduction of the new 'device page,' giving you a complete overview of all your GroSens sensors
Key updates now available in Growth Tracker:
1) View rootzone data and improve your batch strategy in Growth Tracker
You can now see what the exact conditions were at a specific moment while analyzing your batch performance, as well as the overall conditions per batch and steer your growing strategy accordingly. During the last release, we launched climate data in Growth Tracker, and now, we've made it possible to view and analyze vital rootzone information as well. Rootzone data is unique and changes depending on whether you're using slabs or blocks and is tied to a specific batch instead of the room. Because each batch has its own irrigation strategy, we now offer dedicated rootzone sensors allocated to specific batches per phase.
2) Alert peers on key growing information via our new tagging option in the 'Add Notes' section of Growth Tracker
There's been an increasing demand among our users and external crop advisors to collaborate directly within the e-Gro platform so that you can share and alert each other on critical growing information. So, we made it possible! As of today, you can alert and tag your colleagues or external consultant in e-Gro, notifying them about a specific situation in the greenhouse via the Notification-option or SMS alerts.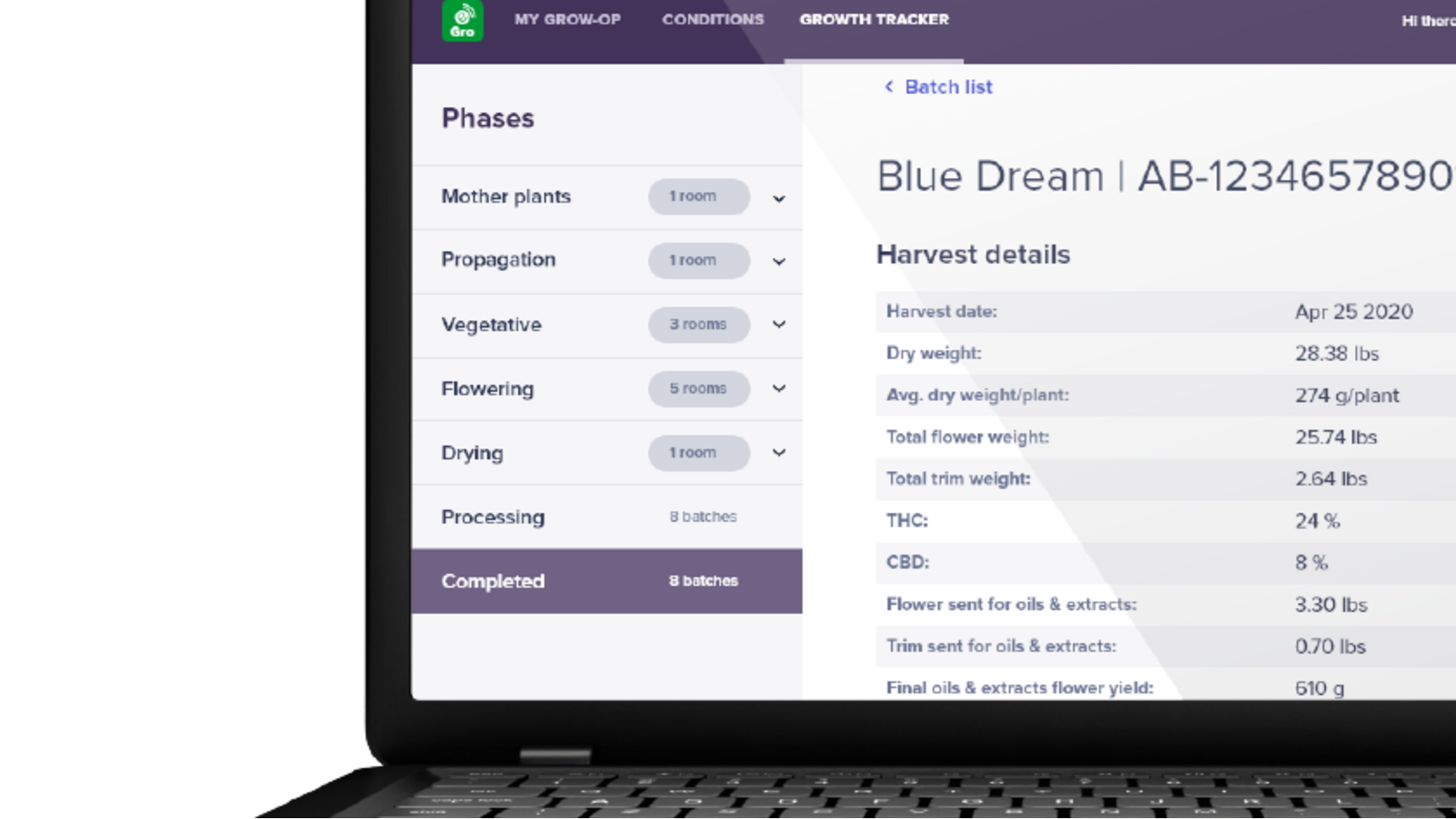 3) Set and view your photoperiod per batch in Growth Tracker
You now have the option to set and view your photoperiod per batch in the Growth Tracker, per phase. With this additional information, you'll now be able to understand when exactly the lights were on and off for a specific strain, which is essential to know when analyzing strain performance. With a clearer understanding of the impact your lights are having on batch performance, it will be easier to set your photoperiod when starting a new batch of this strain.
Introduction of the new 'Device Page'
This new 'device page' provides a complete overview and status of all your GroSens rootzone and climate sensors per room. No more switching between separate applications; you can now see all your actuals renewed every three minutes, all in one place. The page displays all your root zone and climate sensors in an easy-to-find overview.
What's next?
All these improvements sound nice, but there's no actual benefit if you don't know how to implement them correctly. At Grodan, we want to make sure you as a user understand these valuable features. To do so, your Customer Success Manager and Green Advisor will contact you personally to discuss the changes and answer any questions you might have. With new features, we strive to help you improve your growth strategy, gain better crop growth and better batch yields.
Stay tuned for new releases and improvements coming in Q4 this December!