Ready to unlock the secrets of maximizing plant health and yield? If so, we have the perfect episode of The GroShow Podcast for you. In our latest installment, "Harnessing the Power of Microbes to Maximize Plant Productivity with MIIM Horticulture," we delve into the world of cannabis cultivation and explore new ways to boost plant performance and maximize crops with some of the industry's leading experts.
Join Grodan Crop Consultant Chad Rigby and special guests Jeff Hayward and Colin Bell of MIIM Horticulture as they share their innovative strategies for improving plant health and increasing yield, leaving you with a wealth of knowledge to apply in your cultivation.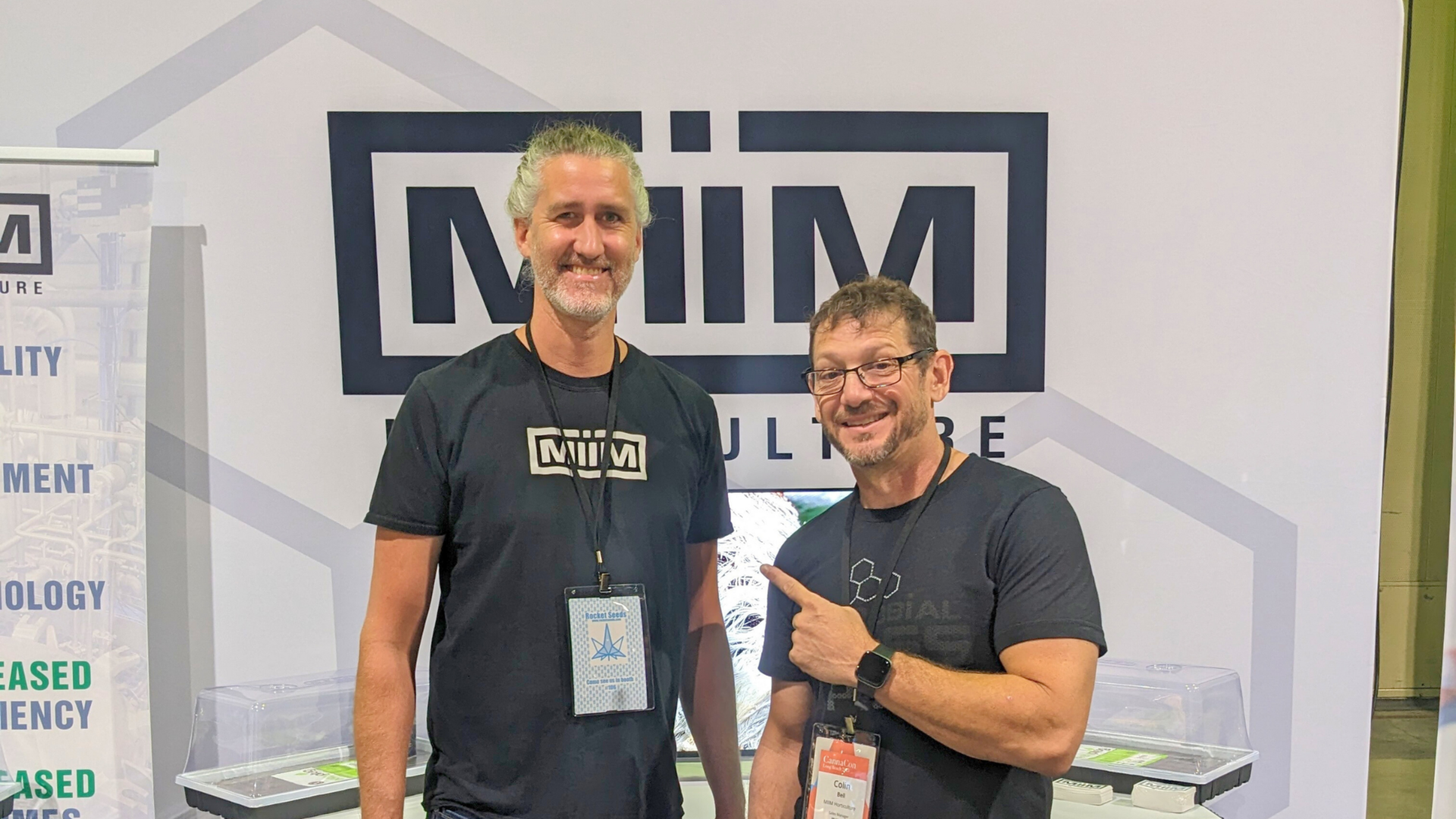 From their ambitious project of collecting rhizosphere samples from various Canadian biomes to uncovering the vital mechanisms that power plant-microbe interactions, Jeff and Colin cover it all. Discover the role of preventive measures in harnessing the potential of this natural symbiotic relationship and unlock the secrets to maximizing plant productivity.
But that's not all. Our guests emphasize the importance of side-by-side trials to understand how environmental factors, genetics, and other variables impact plant growth. With their insights, you'll gain a deeper understanding of the fascinating world of plant-microbe interactions and its incredible benefits for plant productivity.
Tune in to episode 9 of the GroShow Podcast and prepare to unleash your green thumb like never before!
Would you like to be a guest on the GroShow?
To contact us about being on the show, message the GroShow on Instagram or email us at info@grodan101.com. Remember to include your name, email, facility name (if applicable), role, and a brief description of why you'd like to join the show.
Where to listen...
Other than Spotify and Apple Podcasts, you can also listen to the GroShow on Podcast Index, Amazon Music, Podcast Addict, Podchaser, Pocket Casts, Deezer, Listen Notes, Overcast, Castro, Castbox, Podfriend, and Player FM.
If you enjoyed the show, please like, share, subscribe and leave a rating and review. Until next time, happy growing!